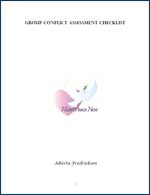 Welcome to your Special Bonus!
If you have arrived at this page, you are reading Transforming Everyday Conflict and are ready to receive your special free roadmap and checklist for assessing conflict within groups or organizations.
Please provide your name and email address below and you will receive immediate access to download this special report.