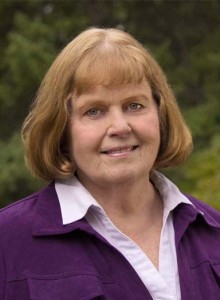 Alberta Fredricksen
Founder of HeartPeace Now
Coach, Trainer, Author
Alberta Fredricksen is passionate about helping others. Her life's work combines many years of professional experience and a spirituality that honors and looks beyond the outer crust into the precious spirit within every person. Through the wisdom Alberta has garnered, she deftly guides clients to use the presence of existing conflict as a platform to gain a personal mastery of effective communication skills and to achieve fulfilling relationships.
Alberta's training and experiences as human resource administrator, educator, public school site administrator, negotiator for labor and management, coach, trainer, consultant and mediator have refined her conflict and life coaching expertise in both cooperative and adversarial circumstances representing and teaching diverse individuals and groups.
A natural coach and teacher, Alberta's expertise, specialized training and life experiences provide  a wide repertoire of choices, tool, strategies, formulas and stories to illustrate for her clients the process of resolving different expectations and to help them gain a personal mastery in managing and transforming everyday conflict.
"Conflict is a gift that just keeps on giving!"


—Alberta Fredricksen
Could you use some help in your relationships right now?
Business or personal, it doesn't matter. 

Here are just some of the clients Alberta has helped to achieve their goals.
Someone who has just experienced an argument or a disagreement and is at risk of destroying the relationship…

Someone who feels uneasy about what's happening in a relationship and wants to know what to say or do next…

Someone who needs help in writing communications to others involving conflicts or difficult issues…

Someone who is unhappy, their life is not working because their kids are misbehaving, they have to handle everything alone, they feel others are making them feel inadequate, anxious, unappreciated and overwhelmed…

People in long-term relationships who feel stuck and entrenched…

Someone who feels totally misunderstood at work—by bosses, coworkers or those they supervise…

Someone who belongs to a group or organization where some of the members are just not getting along and the group cannot move forward…

A business owner, boss or supervisor who has a "problem employee"…

An employee who has a "problem boss"…

A small entrepreneur growing a business and beginning to add employees with a need to clarify relationships, roles, responsibilities and agreements, and with needs for written job descriptions, policies, procedures and evaluations…

Someone who wants life or career coaching to determine future goals and plans…

Someone who wants spiritual life coaching for clearing blocks and identifying next steps…

Anyone who wants to speak truth, and to lead, facilitate and empower themselves and others to a place of better communication, stronger relationships and more HeartPeace!
If you can relate to these situations, or you have a special issue, consider giving yourself the gift of HeartPeace Now!
"Alberta has been a great help through many trying situations in my life. Drawing from her professional experiences, she has offered multifaceted support, provided practical suggestions regarding next steps in dealing with conflicts, how to verbalize difficult communication, and how to see the perspective of the other people involved in knotty situations.  And when I asked, she has offered insights into the deeper spiritual components of the problem. Throughout every conversation, Alberta has consistently proved a compassionate and thoroughly engaged listener. "                   —A Client